Plans for 4000 MW coal based power plants dropped to focus on Renewable Power.
In a first of its kind, the state of Gujarat has announced to drop plans of a 4000 MW Coal based UMPP (Ultra Mega Power Plant) to focus greener, cleaner renewable power plants.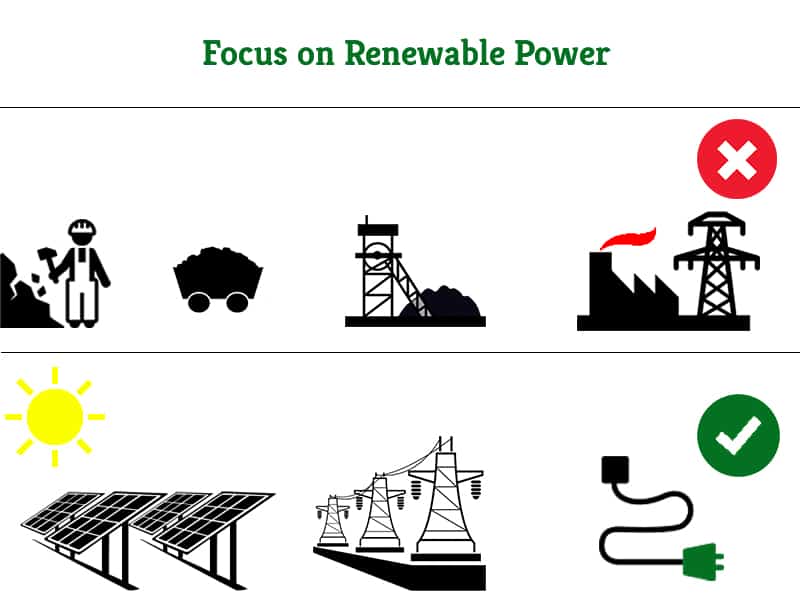 Last year, a 4000 MW Ultra Mega Power Project was proposed to be developed by Gujarat State Electricity Corporation. The project investment ranges close to Rs. 20,000 crores. This UMPP was to be located in the Gir Somnath District, somewhere in the southern part of the Kathiawar Peninsular. Proximity with the upcoming port facility (developed by Shapoorji Panllonji Group), was an important factor for the selection of the site since the plant was supposed to be based on imported coal.
In reference to this proposal, the Gujarat government under Vijay Rupani recently announced its plan to drop the project. This new decision is believed to be a blessing in disguise as :
As on 30/04/7107, Gujarat has an installed capacity of 30,716.47 MW (conventional and renewable sources) catering successfully to its demand.
The plans are inline with the Centers' push to reduce imports of coal.
Instead of building a conventional power plant, the government would prefer to Focus on Renewable Power Plants.
Over the past few years, India has been taking significant and at times monumental steps to move away its reliance on conventional energy. Over the last financial year, the renewable energy capacity added was nearly twice as much as the thermal power capacity added during the same period.
Central Electricity Authority of India reports that power capacity added in FY2016-17 are :
Thermal Power Capacity = 7,655 MW
Renewable Power Capacity = 14,140 MW
Largest contributors to Renewable Power Capacity are Wind and Solar Power.
Wind Power Capacity = 5,413 MW
Solar Power Capacity = 5,526 MW
These additions have been the highest ever in India.