India recycles about 60% of plastic waste, compared to world's average of 22%.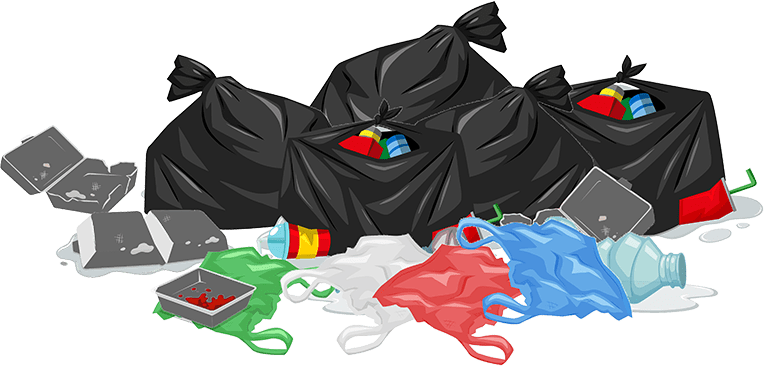 Approximately 40,000 Tonnes of Plastic Waste is generated daily in India as compared to 15,342 Tonnes that was recorded in the year 2013. This means that since 2013, plastic waste generation per day has increased by approximately 160%.
A survey conducted by CPCB in 2010-2011 estimated that plastic accounts for over 10% of the total waste generated in the country. The survey also revealed that Delhi produces the maximum amount of plastic waste in the country followed by Chennai and Kolkata.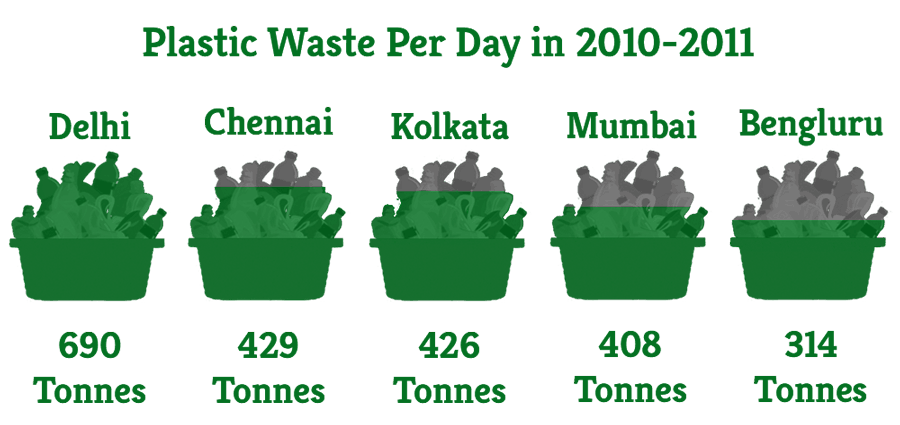 Out of this, only 60% of plastic is recycled. Off this :
70% is recycled at Registered Facilities.
20% is recycled by Unorganized Sector.
10% is recycled at Home.
While these stats are 38% higher than the global average of 22%, there are no comprehensive methods in place for plastic waste management. Because only 60% of the plastic is recycled, 16,000 Tonnes of plastic remain to add to pollution.
Additionally, there is a constant increase in plastic waste generation. One of the major reasons for this that 50% of plastic is discarded as waste after single use. This also adds to increase in the carbon footprint since single use plastic products increase the demand for virgin plastic products. To put this into perspective the production of a standard plastic bottle releases 96L of Carbon Dioxide. Apart from this, plastic waste is a major contributor for :
Poisoning of Food Chain
Groundwater Pollution
Land Pollution
Air Pollution
Sea or Ocean Pollution