Maharashtra State put a ban on Plastic and Thermocol Products on 23rd March 2018.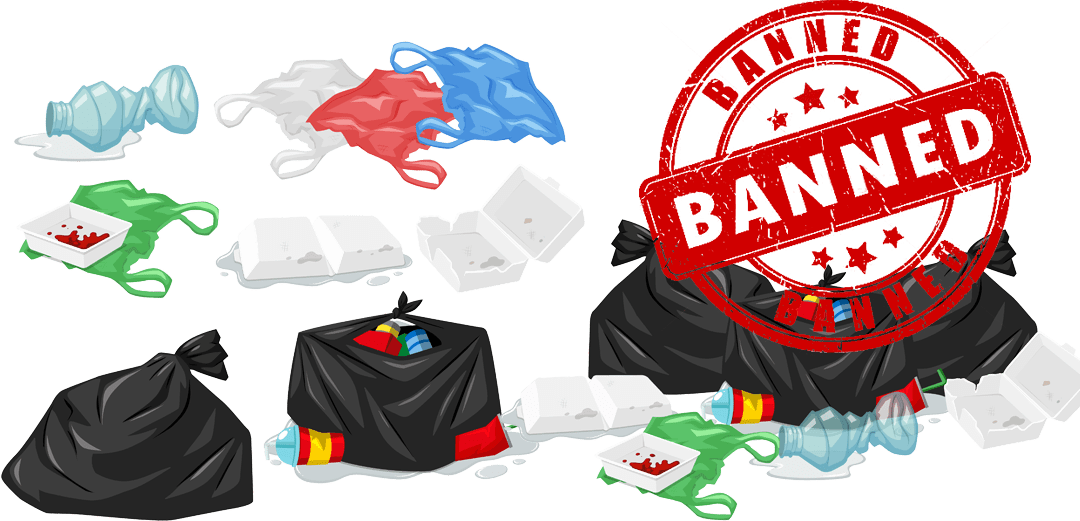 In its efforts to tackle growing problems of plastic pollution and solid waste, Maharashtra State government has issued a state wide ban on Plastic and Thermocol products from 23
rd
March, 2018 under the 
Maharashtra Plastic and Thermocol Products (Manufacture, Usage, Sale, Transport, Handling and Storage) Notification, 2018.
Plastic Ban Items:
The notification applies to the manufacture, usage, transport, distribution, wholesale, retail, storage and import of the below mentioned products:
Plastic Bags (with and without Handles)
Disposable Plastic Items (Spoons, Straws,Forks, Cups, Glasses, Containers)
Disposable Thermocol Items (Plates, Glasses, Bowls, Containers)
Non-woven Polypropylene Bags
Plastic Cups & Pouches (for storing liquid)
Plastic Wrap (for packaging or storing products)
Plastic Packaging for food items
Plastic Decorations
Thermocol Decorations
Plastic Ban Applies to:
The notification states that the ban applies t0:
Street Food Vendors
Vegetable Sellers
Grocery Shops
Cinema Halls
Restaurants
Places of Worship
Wholesalers
Retailers
Bus Stands, Railway Stations and other public places.
Exempted Items:
The following items have been exempted as per the notification:
Plastic or Plastic Bags used for packaging of Medicines
Compostable or Biodegradable Plastics
Food grade Virgin Plastic Bag not less than 50 microns in thickness (used for packaging milk, water bottles)
Plastic Covers or Wraps (used to wrap/cover material during manufacturing stage)
Plastic used for plant nurseries, horticulture, agriculture
Plastic used for handling of Solid Waste (at homes, for example)
Manufacture of plastic and plastic bags in Special Economic Zones or Export-Centric Units
(It is mandatory for manufacturers to prominently print on plastic items the purpose they are to be used exclusively for.)
Buy Back System for Recycling
To encourage development of collection mechanisms and ensure proper recycling of such used bags, milk dairies, retail sellers and traders will buy back such used milk bags with predefined buy back price printed on it.
Milk dairies, retail sellers and traders will ensure that such buy back mechanism and collection and recycling system shall establish within three months from the date of publication of this regulation.
Authorized offices to Enforce the Ban:
District Collectorate
Officials from Zilla Parishad
Maharashtra Pollution Control Board (MPCB)
Maharashtra Tourism Development Corporation
Health, Education
Police Officials
Traffic Police
District Supply Officer
State Tax Officials
Range Forest Officers
Summary
Article Name
State Wide Plastic Ban : All you need to know
Description
Plastic Ban and Thermocol Ban is an effort by the Maharasthra State government to tackle growing problems of plastic related pollution and its management.
Author
Publisher Name
Publisher Logo